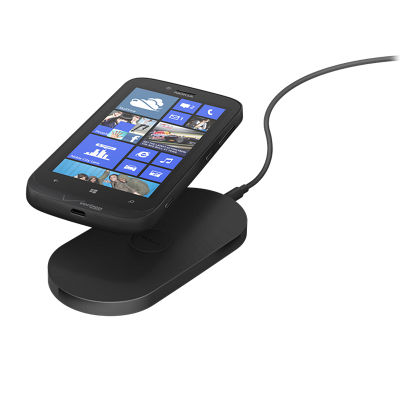 The
Nokia Wireless Charging Plate
was something I was a bit skeptical of going in to use. The $50 expense seemed flat out too high to justify. The phone has to be face up, which stinks for overnight charging. Plus, is it really that hard to plug a phone in every day? That said, my jaded-self plugged in my
Nokia Wireless Charging Plate
and put the back on my
Lumia 810
and gave this thing a shot.
My first impressions were that the technology is pretty cool, but not entirely necessary. The plate was simple to use, easy to setup and required no special instructions. The phone back (a special one is needed for the
Lumia 810
but not for devices like the Lumia 920) was also a simple install, but beware that if you are using the
Lumia 810
, you might lose the ability to have that case you purchased on your phone do to the slight size change.
Now, we get to the wow factor... I never realized how much wear and tear happens to the USB/Charging port on a device from just plugging it in daily. After about 6 months, that perfectly tight charging port becomes filled with dust and dirt and can easily begin to wobble. Thinking back to my trusty HTC Touch Pro 2, it didn't even take 6 months for the charger cable to have some play in it. The
Charging Plate
completely removes all possibility of this and even makes the device more kid friendly by not having a wire holding it down.
The
Nokia Wireless Charging Plate
seems to charge around the same speed as the standard Nokia wall charger, but honestly, speed is never a problem for me as I tend to keep my phone topped off whenever I am at my desk or as I head to bed for the night. Overall, I have to give the
Nokia Wireless Charging Plate
a big thumbs up for ease of use and functionality. Is it a must have? Probably not, but for those that have the devices with the capabilities, it sure makes life easy and keeps the wear down on that charging port.
The
Nokia Wireless Charging Plate
is $49.00 and is available online and at many carrier stores. The
Nokia Wireless Charging Plate
is part of a current generation of Qi compatible devices that will work with many other Qi compatible phones that include the Nokia 920, 810 and the Google Nexus 4.